What do you think of online shopping these days?
Personally I do shopping and you?
I still enjoy to go to the mall or a local store, don't get me wrong. I just found a other way to shop. There is a place for all type of shopping. The market change every year and we as customers where waiting for such a long time for a update in the retail area.
Wondering if it is for you? Are you the type of person who wake's up in the middle of the night wondering what would be great for a late night snack… hmm I use to be like that, especially when I am under stress but now I switch it for my late night shopping cart experience. Yes I do shopping big time and I do not spend more, I am just using this spare time, choosing the right items, for a better price as possible and when I am ready I press "check out" and I receive the receipt in my emails and fews days later I received a "gift" by the mail. You are not that type but I am sure you you have a spare time.
Instead of running around, paying much more because I dont have time, I preferred to use spare time for my online shopping. I have decided to become pro active, yes you did read it, pro active, it means that I "take charge" and search for what I want and use the publicity to get in touch with my favorites online stores and enjoy benefits to stay tune… big saving!
We use to be scared of using credit cards not long a go, now I barely touch paper money, but I still work for it. These days it is more secured, websites are more convenient and well designed, shipping can even be free or at low cost. It is now convenient to shop on any devises, anywhere you are 24hrs a day. Just make sure you read the important information before completing the online transaction. The currency, shipping  and returns informations, read the details…
It does help you to save time and also money.  Promotional codes where my favorites at first, but I came back to my old ways to save: I compare.  Instead of walking around a mall during a beautiful day, I am working on my landscape and when it is time for a break I take my cellphone and shop trough www.mlleshopping.com. I visit online stores promotions, news, flyers, all trough my online shopping mall too compare offers, items, price…
Use the current sales gallery or the eBoutiques gallery presented by Mlleshopping online shopping mall, or if you prefer the online flyers. Online shopping it is easy to use if you use the right tool to shop, it will definitely ease your shopping experience.
Here below some of the eBoutiques
Discover Mlleshopping your online shopping mall today
Select the eBoutiques of your choice, just click & shop! 
All in one place  !
"What you wear is how you present yourself to the world, especially today, when human contacts are so quick. Fashion is instant language." —Miuccia Prada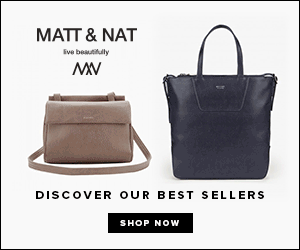 "Don't be into trends. Don't make fashion own you, but you decide what you are, what you want to express by the way you dress and the way to live." —Gianni Versace
There is a lot more to keep in touch with, visit www.mlleshopping.com